Although the use of cryptocurrencies is gaining immense popularity among individual investors; most financial firms and corporate world players have chosen to restrain themselves from fully adopting the trend.
The many potential reasons for this include: the speculative nature of cryptocurrencies and the unconventional believe that the entire Crypto-world is a balloon that will soon burst.
Despite the above stated reluctance, some cryptocurrency hedge funds have gone ahead to produce outstanding results over the last few months.
Here is a list of 20 Cryptocurrency hedge funds that have remained a top force to reckon with.
Grayscale
One of the biggest Cryptocurency hedge fund in our time, Grayscale certainly needs no introduction as it has found its way to the top with a steady rise up the ladder over the past few years.
The platform provides sufficient exposure to investors, allowing them to understand how the price movement of Bitcoin operates by employing a traditional investment vehicle whose work is to simplify the working process, without having to face the difficulties that arises during the process of buying and safely storing bitcoins.
Currently, the company handles three investment trusts that focus on Bitcoin, Etherum Classic, and ZCash, and the digital financial world are patiently waiting to see what becomes of the company in coming years as there may still be room for addition of cryptocurrencies to its portfolio.
Polychain Capital Fund
With the emergence of Bitcoin and other related technologies powered by blockchain, a new digital asset class was powered that calculates scarcity based on mathematical property.
Polychain is an investment firm that was established right when it was needed in the crypto-world with a strong commitment to helping investors gain exceptional returns from blockchain based digital assets that are powered by the mathematically created cryptographic verification equilibrium.
Although the firm's website  does not make offerings, it provides materials in its website that aids illustrations and discussions.
BlockWealth Capital
Overtime, Blockwealth capital has succeeded in actively managing portfolios and Blockchain technology driven assets that includes diverse cryptocurrencies, digital tokens, and assets, at long aiding to provide an unlimited access to projects that are unique in there very nature with the the aid of a professionally focused development team, sound and experienced leadership as well as real world application.
The platform has succeeded in effectively managing many investments including protocol tokens such as: Bitcoin, Etherum, and Litecoin. It has succeeded in merging this with the management of tokens known to have utility functions including simple Token, Ripple, Cardano, Neo, Steller Lumens etc.
Brian Kelly Capital Management
Although an establishment of a single individual,  Brian Kelly's experience as a money manager, commentator with CNBC Fast Money, and author of Bitcoin Big Bang has so far created a huge impact in dragging the young firm through its moment of startup difficulties.
The soft launched Digital Asset Fund has adopted an approach of managing its portfolio using a three prolonged strategy: buy and hold for about 50% of the tokens, 20% of the initial coin offerings, while actively managing the rest.
It manages investments consisting foundational protocol tokens like Bitcoin and Ethereum as well as utility function tokens like Litecoin, ZCash, Stellar and XRP.
The Logos Fund
If you have ever wanted to know what the first Bitcoin mining fund was, then your answer is Logos. Although the investment fund that's of German origin had its first job to specialize in Cryptocurrency mining, it has overtime learnt to incorporate offering a blend of Bitcoin mining and buy-and-sell investing into its working process. With an estimated $100 million, the fund that was created by Marco Streng has been dedicated to investing and managing a range of Bitcoin-related businesses.
Pollinate Capital
Although this Cryptocurrency hedge fund may have a name that may not be as popular as some other hedge fund platforms, but this is 2018 and we are discussing Crypto-business, where efficiency trumps popularity by a knockout.
The US based hedge fund Company that started sometimes ago with an estimated funding of about 100 million US dollars operates in an algorithmic trading system were Bitcoin and other blockchain technology driven cryptocurrencies are traded on the basis of a proportionate basis. The algorithmic system of trade that this platform inculcates into its working system is attracting a lot of attention and experts are watching closely to see how much of can sustain the success it has achieved so far.
Pantera Capital
Founded by Dan Morehead who was a former Chief Financial officer and head of macro trading at Tiger management hedge fund firm, the San-Fransisco based investment firm which was launched in March 2013 has since had an excellent run in focusing on Bitcoin and other digital currencies that are driven by blockchain technology.
Although the company launched in 2013, it was until March 2014 that it announced a shift in its focus to Bitcoin and other cryptocurrencies.
The wealth of experience that CEO Dan Morehead has brought into the firm, having worked with global macro hedge fund investment has by far proven relevant to the firms success speed.
Blueyard Capital
Although the name may sound American or at least English, Blueyard  is a hedge fund firm that is presently based in Germany and boasting of a large deal of professionalism in successfully managing blockchain technology driven ventures. It invests in early stage blockchain platforms like: Bitcoin, Etherum and Litecoin with a single focus of yielding results that will not only be spectacular to only the firm, but to other players in the digital Industry. Although Blockchain ventures may be known with a history of falling out in their early stage, taking risk is pertinent to the success story of every successful blockchain user and the correct kind of risk is what this platform presents.
Galaxy Digital Capital Fund
After a successful launch two years ago, there has been no slowing down for this fast rising hedge fund platform that has so quickly created a niche for itself. With an estimated initial funding that sits at about $150 million, the company has stated that it has a milti-prolonged management vision that encompasses cryptocurrencies, token sales, and startups.
The firm is certainly not a pushover and employs professionalism in its everyday operation.
Arrington XRP Capital
During its launch time, Arrington XRP was popular as a high profile entrant into the cryptocurrency investment funds. The firm that was launched on the 28th of November by a renowned cryptocurrency adviser; Michael Arrington has over time found it's self on the top of the ladder as a top player in cryptocurrency hedge fund industry having successfully managed plenty blockchain technology driven platforms. The fund overtime have been dominated in Ripple's XRP, which means that investors are obligated to contribute XRP to the fund and not normal every day physical currency.
Alpha Ledger
The firm that's presently gaming popularity for its sudden climb on top of the ladder in the hedge fund industry, Alpha Ledger has a current objective to provide uncorrelated risk adjustments that are rated to industry' bench marks.
The firm operates in a strategy that's largely different from other hedge funds, that may sometimes apply the buy and hold strategies to run its affairs without care or pity. The firm currently uses high frequency trading of cryptocurrencies like: Bitcoin, Etherum, Litecoin, etc through market neutral quantitative models.
ICONOMI
Overtime, this platform has proven its prowess in the industry through its management techniques where it allows everyone, irrespective of whether they are starters or veterans to invest in and successfully manage digital assets.
The cryptocurrency fund platform has proven to be more than just a market place for digital assets. With this platform, you are guaranteed of been directed through the simplest method for entering the growing distributed economy.
Using a set of tools that's only unique to the firms operations, ICONOMI gives user an enablement to combine different digital assets in investment and management.
Target Coin
Target coin is a high profile capital fund platform that likes to describe itself as a new innovative business model that allows investors to leverage on its working system in capitalizing on the rise of blockchain technology powered cryptocurrencies to generate risk adjusted returns on a range of different cryptocurrencies.
The platform is one of the easiest platform because it simplifies things for investors who want to invest in cryptocurrencies and blockchain with out having to get them exposed to any risk or technical barriers.
BlackTower Capital
This firm is by all means a leading cryptocurrency investment firm, with a duty to bring a trading system that works in a more professional standard to an emerging digital asset class.
The digital currency hedge fund that was launched specifically in August last year pulled in a massive $100 million as capital which was considered by people familiar with it as a very big feat at that time.
With the speed at which the hedge fund firm is pulling an upward rise, the firm that is controlled by a team of eight is certainly a force to look out for in time to come.
Flipside Crypto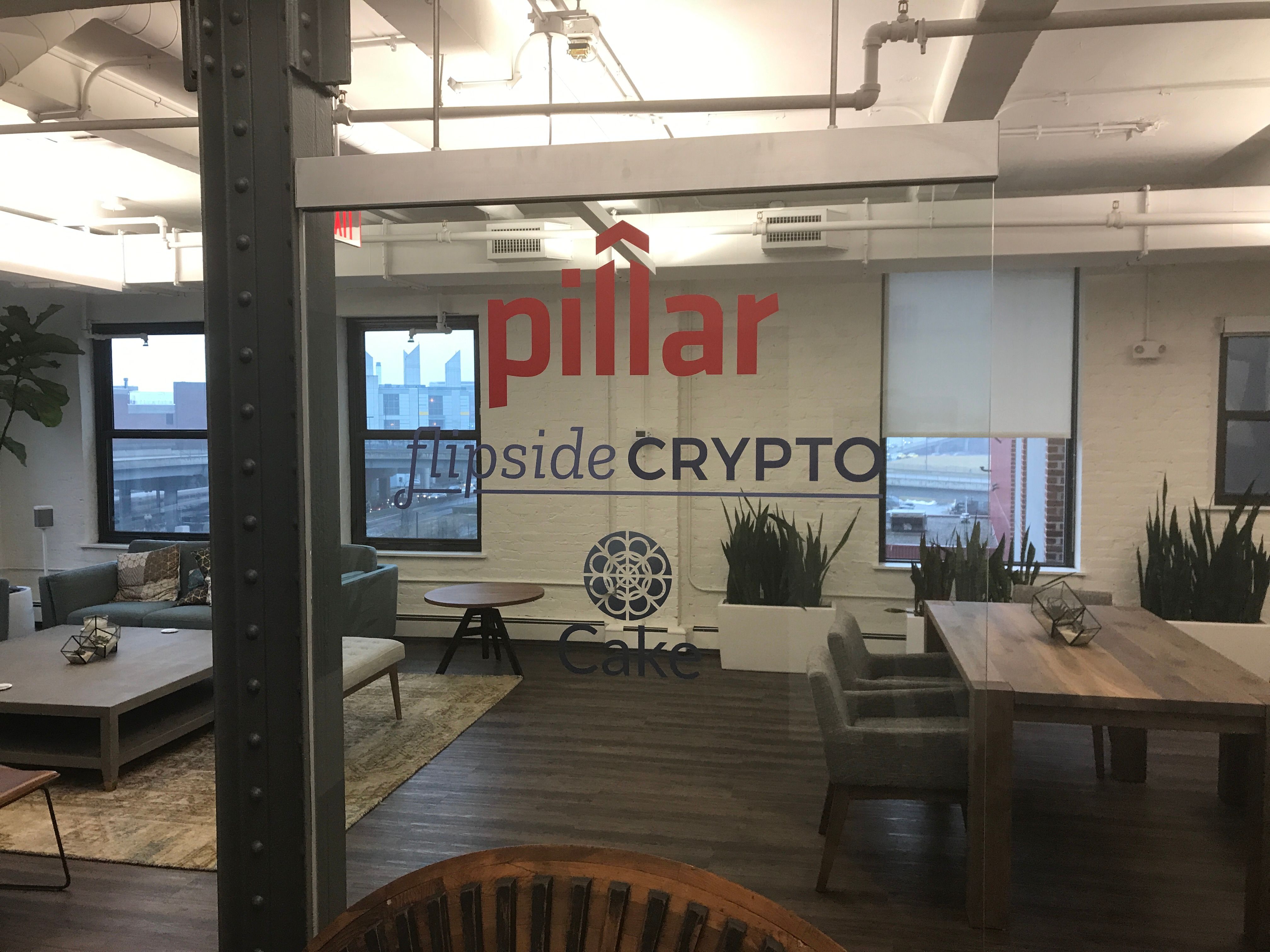 With the constant rise in popularity of Data-crunching algorithms and its adoption in the management of investments in cryptocurrencies, Flipside crypto, a leading hedge fund firm has found a way to integrate the system into its operation process of providing Investment Clubs and Data Solutions for digital currencies.
The platform utilizes the tools like property volatility and blockchain node tracking algorithms to efficiently evaluate Cryptos for clubs, leveraging on the tools to manage funds, investors, and companies that are seeking information about matrices on cryptocurrencies.
The Boston-based firm recently announced a $3.4 million venture funding round that will help it hone its algorithms and improve its services.
Metastable Capital
Gradually making its way to join the group of firms in the forefront of hedge fund , Metastable capital was quite savvy enough to have dived into Bitcoin when it was free. The Silicon Valley's top venture capital firm that was cofounded by Naval Ravikant currently rakes in a massive return of more than 500%-now that's such a proportion you never expected, did you?
The hedge fund firm that was launched in September 2014 has been able to deliver a top of the industry performance that it may have passed a  level where it needs to announce itself yo be known.
BB Fund
The recently launched Banking on Blockchain Fund (BB Fund) is gaining popularity in the hedge fund matrix, especially with its ability to attract investment from blockchain technology driven startups that are focused on banking.
The tokenized investment fund is not only not only interested in using blockchain technology to finance top-end technological companies but has also found a way to utilize distributed ledgers in providing exceptional security, transparency and accountability to its investors.
The firm has a single aim of providing investors with the most convenient  and safe way to invest in the fast rising ICO market.
Blockstack
Blockstack works as a new decentralized Internet platform that allows users to own their data and run their apps locally with a view to control the centralization at the application-layer of the internet.
The network originated decentralized platform is quite unique for its future that allows users the ease to control their data by them selves with the simple use of an Internet.
Although the platform may not be too popular to people that are not into it, its performance level can not be underemphasized as it is fast rising as a viable hedge fund tool.
Alphabet Coin Fund
This coin fund did not only create a niche for itself by becoming the first close-end fund to specialize in Cryptocurrencies that a created as a part of the Decentralized Anonymous State (DAS), but by also becoming the planet's first cryptocurrency fund to enter into crypto-asset trade on the Ethereum Blockchain.
The platform  applies an investment strategy that is momentum-oriented, utilizing automated crypto-portfolio robots to  identify and invest in upward surging coins across the world of cryptocurrencies.
Tezos
With the emerging use of decentralized blockchain technology in cryptocurrency management, Tezos has adopted a system of governing itself by establishing a true digital Commonwealth.
The platform facilitates formal verification, using a technique that mathematically proves the correctness of the code that governs transactions.
Conclusion
Although there are many more hedge funds that may be rocking the cryptocurrency world, these twenty have been mentioned on the basis of their present performance levels and return margin.